Wells, i'm not at home now.
Hahah, i'm outside somewhere...
I've been out almost the whole day.
Went to kbox with my mum.
As to celebrate her birthday.
Gonna have sore sore throat already.
So so addicted to kbox.
Almost forgot it's sunday and i have school tml!
Hahah, so late le. And i'm still not at home.
So tired...
Post some pics here...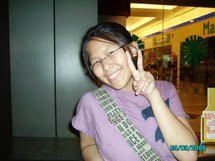 CHESSE!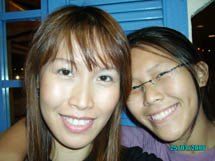 Mummy and me!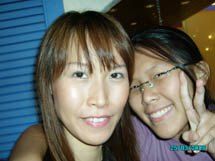 Smile properly, mum. =P
I'm fat! Ahhh~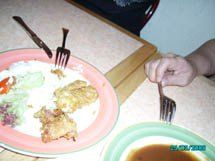 Oh-so-delicious food!
Yummilicious.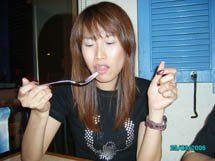 mum, i know you're so gonna kill me for this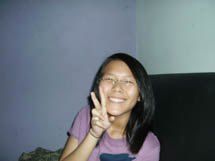 At kbox.