EDITTED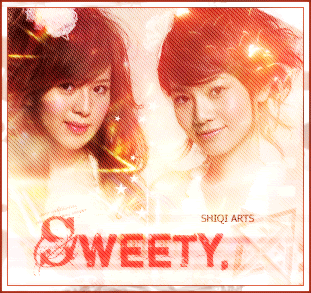 SWEETY POSTER!
I liked this picture! xD
Qiaoqiao so sweet.
=D
Edit this post abit hahah.
And added that sweety poster. xD
Don't know why suddenly got some stupid word underneath.
I think blogger's going through some things.
I can't update anything just now.
Heheh, it's our second forum gathering today!
=DD
It's
BOWLING!
Hahah. Geral jie told me to find Tengwan jie
and the rest first because she was late.
Hahah, lucky tengwan jie, peiqi and ying reached there already.
If not i'll be alone waiting.
Looked for them at kfc.
Then i saw a bunch of pple from my sch.
Just right behind =.-
Most of them from esther's class and band.
Hahah, we went to hide in cold storage when geral jie they all come.
Tried to escape to second level, but they saw us.
Lol, then we walked to superbowl.
I didn't really talk lah.
WO SHI MAN RE DE!
At least I think i improved a tweeeny littlee bit from the last gathering.
At least i opened my mouth and talked alittle.
=DD Hahah, see how
anti-social
i am.
Lol, i did strike once i think...
It's been ages i stike! xDD
Hahah, Geral jie got the highest score.
Played and chat abit.
Then suddenly someone tapped me.
It was
CHLOE
and
VIVIEN
.
They went to the arcade to play.
Hahah, Then saw
WEIKEE
She gave me the free coupon for a game!
Lol, so good of her. xDD
But so sad. It's only for one person.
If not all of us can use.
But where got so good de, hahah.
Hahah, the second game was WEIRU vs XIAOJIE fans.
Qianci damn pro, can talk and bowl de.
Met vivien and chloe in the toilet while we washed out hands.
After bowling we walked back to heartland again.
We didn't know what to do.
Anyhow walk here and there.
In the end we took neoprints.
Post it up some other time.
Too lazy. =l
Later tengwan jie, peiqi and ying went home.
Went to eat with geral jie, regina and qianci.
Though i didn't eat anything.
Actually wanted to eat some ice cream.
But too bad, kfc not selling or something.
Then we went to macs.
Ate ice cream there.
Walked regina to the busstop to take 53.
Hahah, then i went home le.
Anyways, had a great great day!
Hahah, gathering rocks <333>