Ohmg, yes! I can finally blog now!
Thank you _____ for installing Firefox for me.
But there's STILL many many many things you need to install.
1) MSN Messenger
2) Flash Player
3) WAV to Mp3 converter
Yesyes, if you don't then the computer is ALMOST USELESS FOR ME.
Computer is frigging bored without those.
(:
First of all, pictures!
It's been quite a long time since I last updated right?
Well, took a number of photos and I've been dreading to upload them to my blog!
Hahah, so yeah. Here it is.
Finally!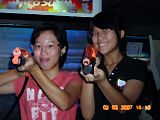 BANG BANG.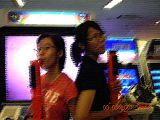 The New 007. :D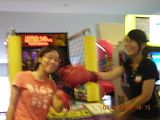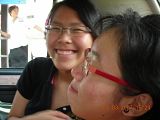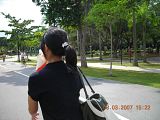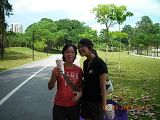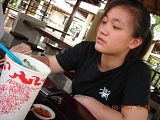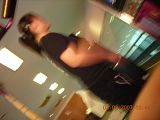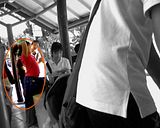 Bestie's buddy! Hahah, gotcha!
-----
I'm getting more & more pai?
:/
Now I:
(1) Eat sweets in class.
(2) Sleep right in front of the teacher.
(3) Sms-es in class
(4) Skip classes by going to the toilet
Okay, basically that's it lah.
Feeling soooo pai kia. :p
OH, and I'm gonna try to sneak into a NC16 movie.
(:
-----
I'm kinda disappointed with the ending of Hana Kimi.
);
The whole ending suggests that it's better without an ending.
I was hoping that Quan would at least say "I like you" or RuiXi admitting that she's a girl.
Well, none of that sort happened.
The ending left me rather confused.
I think the contents of the show were nicer than the ending itself.
:p
Quan and RuiXi just continued their 'relationship' ans Quan claimed it was their LOVE.
Oh, like wth lah.
THE SHOW IS STILL NICE DESPITE THE not really nice ENDING.
(:
A must-watch.
-----
Cheerios.
Labels: Missed me right? (: