Thursday, 25th October 2007
This is
Click Five
& they were supposed to come to my school. Believe it or not! They're supposed to come to my school - Paya Lebar Methodist Girls' School (Secondary) . Like the first everr Singer in our school,
uber kewlzxz
.
Guess what,
someone
rejected Click Five. Someone who carries the so called authoritative role in our school, someone who dresses like big bir
d (such an insult to big bird!) rejected them! So freaking pissed please. They're coming to our school and yet someone rejected them. Someone rejected 987 too. Why oh why is my school so boring. No wonder no one knows us, because no one famous comes. And you all should know who that someone is already right... It's our beloved principal Lee Siew Choo.

Come on! Throw away your antique brain, it must have already grown fungus. Please be more modern, no wonder no press comes to our school. Just because we're a christian school, we can't have idols, we can't support them. Oh, don't get the wrong idea, I don't like Click Five, nor do I like Click Five. I have no bias opinions.

Anyhoo, we shan't talk about this. It angers me. I'm glad my blog is personal, (I don't care about hackers, as if they know who she is.) she won't be able to read what I wrote, or I'll have been caned in front of the school, Thank God.

Last session of our PE enrichment. I never felt so sad (because of pe) before.

I think this particular post is really long, it takes up a page already! Never knew I could type so much... But it won't work if this was supposed to be a essay.
Wednesday, 24th October 2007
Esther came over today to make Lemon Pie at my house. I was sooo traumatised when Sher asked if she could come to my house. I had actually planned my explanations already, but I blanked out. And I actually repied her... YES. How stupid, I know.
Me, myself was shocked by my reply. I had no choice but to ring for sos help from Qing/Esther.
I know, I feel like a hypocrite. I am so two-faced, hate me, that's what I am. Anyway, Esther called me first then hanged up because she saw me and sher walking to her direction. And I had to talk all myself on the phone. Luckily Qing saved me, kinda at least I needn't talk myself, though I actually did. I am sucha great actor.

-Break-
PL celebrated Christmas service this year. As the usuals, the Interact Club girls had to be outcasts and should be left with old folks and some other people. This year was special because we celebrated in the Primary School, due to the ongoing O Levels Examinations. We had to walk the old folks from St Luke's all the way to our school. Aye, don't people use their brains. There are so many bloody stairs/rocks/slopes the old folks had to overcome along the way. Poooor thangs.
Anyhoooo, I once again explored the Primary School... after 3 years in the bloody secondary school. After 6 years of studying in the same Primary School... I just realised that we had a side gate at Jalan Longkang! Oh, so that was the mysterious gate and state land those people talked on innovation week. So kewls you know, the gate is at located in between terrance houses. I can't imagine if I were to stay there, I won't even need to walk 10metres! The primary school has brillant colours! Classroom walls were painted lime green (So were the doors!) Then orange, red, blue, green, yellow, purple. Whereas the Secondary school has GREY & WHITE & BEIGE. Beige is so out of the place please. No sense of colour combination. So what if we're older/matured, we still have the inner kids in us. Visual learners need colours! Why so boring leh.

I misss the Primary School loads. Even though we're much nearer and connected to the Primary School now, it still portrayed a distant feeling. We aren't allowed to enter the school nor buy anything even though there's a gate. -.- I miss the days I had Spelling/Dictation. I miss the days I played Hop-Scotch, I miss the days we went into the staff room, I miss the days I playing catching in the library, I miss the days I learnt the recorder, I miss the days I ate Fish Cake soup with the extra service of pepper and dried onions, I miss the days I said HI to the bookshop auntie, I miss the days I sat under the umbrella like a guniang, I miss those days I heard the bells, I miss those days we assemble at the walkway, I miss those days teachers gave us a star when we cleaned the canteen, I miss those days I was awarded toothpaste in the dental clinic, I miss those days I sat the school bus, etc. I miss the primary school!
-End of Break-

So we read people's blog/friendster and gossiped about them. We then made the lemon pie which took 10 minutes or so. It is super fattening I tell you. We added 3/4 of the condense milk and lemon and wheat and crust and then we freezed it. It looks nice at first. But it looks horrible now, since I've cut it. ); Anyway, we had great time watching Secret (again) and trying to figure out all our queries on the show. Eating maggie noodles, fried rice and the pie.
I know I owe pictures! But Ii took so much my phone memory is lying low. I'm left with 3 pictures to take! Hahaha. I wanna bake cookies/cupcakes! It's much nicer my dear girl. Easier and nicer to look at. The lemon pie is really disastrous, and it tastes overly sour and sweet.

But mind you people, I'm nuturing a future chef for god's sake. (; She'll work hard to reach her goal of a chef.
Tuesday, 23rd October 2007

Had studies crap & motivation workshop today. Ohmy, I was so motivated until I wanna go study and revise all my sec 1-3 topics I tell you. (Sense the sarcasm pleaseee) Ohmy, the workshop itself is contradicting. The teachers themselves didn't even show that bit of motivation, what I see is a sleepy woman trying to get the whole class of 40 students to get attentive, no one listens and she's helpless. I kinda pity her too (at first) but it was quite hard to actually be attentive. Considering the loudness of her voice, and she's damn boringgggg!

She really does get into my nerves. Sucha failure being a MOVTIVATION workshop facilitator. The whole class was in chaos and she couldn't handle to engage attention from our class. I'm glad we didn't pay for this expensive workshop, according to Mrs Tee. But why the quality so bad, since you said it was expensive? Gosh, i rather attend literature or chinese lesson than this damn workshop.

I'm happy because I exercised today and met esther at the bus stop! (; She's coming over tommorrow to cook lemon cake & probably secret, gheeehs.
Monday, 22nd October 2007

I'm just so not used to going to school on Mondays. Amazingly, today is the first Monday of term 4 that we, the secondary threes, have real proper lessons. Shocking right? That's because we have enrichments or holidays these few Mondays. Mondays are never good as most people commonly name it the 'Monday Blues'. I never felt that way until yesterday, knowing that I had to come home at 4pm today. Count me us lucky or what, thank the secondary fours for their O's. We're all dismissed at 1pm! (; Lucks to the seniors mugging their heads off now.
I actually planned to exercise today, but my mom asked me to register my Identification Card since she had the time… So, we went to the bloody place to register. Ohmgosh, the parking lots there are terrible! It's not even enough to cater to their workers itself. Puh-leash, the people over there are not even pleasing to the eye. Not only the appearance, but the attitude. Attitude counts too okay! We also planned to cycle at East Coast Park today. But I was so obsessed with the Rubik's Cube, I went to Suntec to purchase one. I'm so happy now, because I can finally throw the one dollar shit Rubik's cube away. I dismantled the cube just now and applied Petroleum Jelly to lubricate it… It's freaking oily now. But I can solve the cube in 4 mins without having to worry that the pieces drop out.
Oh and by the way, the sushi in Carrefour is really nice! Ones that are packed nicely in sixes, in particular. The salmon is thick, fleshy and it's big enough to cover the rice. Superbly delicious and it's affordable! Oh, and in the end, we didn't cycle. The sky was partially dark, we decided not to risk ourselves in the rain. So we waited 5 mins, the whole patch of sky turned dark blue. The wind was getting stronger and leaves started dancing on the sand. Shoooo kewwllzxz! (; Now what, it's raining and pouring heavily outside my house now...

The weather in Singapore is so unpredictable nowadays!

Oh! And Esther (Tan) gave me my birthday present! It's so weird and unexpected because she didn't remember my birthday we lost touch for years. Why the sudden present? Hahaha, but still, so sweet of her to remember my birthday! Thanks Esther! (:
Bang Bang Tang went to Wan Yu just now! Hahahaha, and I just realized that I can actually watch BBT on Cable Tv! It's on [V] Channel, I so wanna subcribe it, but the damn internet is fautly, I kept replaying the same video from Youtube, which is Gong Zhu Xiao Mei.

(;

I know I am ending this abruptly. Heh, my language sucks. Goodnight people.
Sunday, 21st october 2007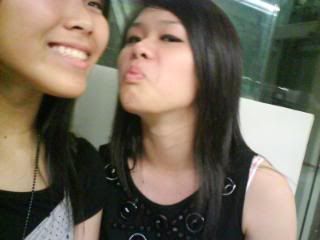 >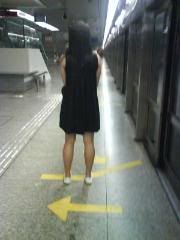 Accompanied Qing to Plaza to get her phone treated. Well, it isn't covered under guarantee, I wonder how much she has to pay for the charges. After we had the little samsung sent to the doctor, we went to Cine's lanshop to play Audition. I've lost touch for Audi! I missed so many and the air con was soooo cold there. Hahaha.

I love going out with bestie! (;
---
Friday, 19th October 2007
My mini birthday celebration at Kbox. For some reason, my mom decided to held one surprise party for me this year. But as you know, shiqi's a clever smartypooo, she smells a rat in some particular friends. I wasn't a bit surpised on that day, but I had to act as if I was even though I wasn't. I was touched though... All of you made the effort to attend it even though it was late and it lasted till 3ams! (Unlike some other particular friend of mine, having her time in Macs with her gang, fine.) Thank you girlfriends, love you all a millionzxz.
Anyway we had the time of the year. We danced on sofas, tried to seduce each other and all those crazy stuffs! Hahaha, it's damn hilarious because while all of us were happily/crazily dancing, esther was sitting down quietly on the sofa choosing her Fahrenhiet song. Ghah, the KBox stuff didn't allow us to dance on the sofas so we danced on the floor (like who doesn't?) And that's when I stepped on my birthday cakes, which somehow landed on the floor, numerous of times. Unglam as it is, I cleaned it on the sofa, unknowing that I had tissue. Lol! We played pool too! And loads of unglams were taken. (; *scroll down*

It can't be possible that I'm the only one turning a year older on 19th October... So I'll like to wish Ke Xin, Qian Ci and Teresa Happy Birthday too! (: They won't even be able to read my blog anyway...

People whom I didn't expect actually wished me Happy Birthday even earlier than my girlfriends. There are many people whom I didn't expect to remember my birthday, but they somehow did. And there's some people whom I expected will wish me Happy Birthday, actually didn't do it this year. Let me name some, Pauline (my ex-tutor), Anna, my dad and you

Thankyou Arielle, Thankyou Bernice, Thankyou Wan Lin, Thankyou Sharlene, Thankyou Wan Leng, Thankyou Mei Ee, Thankyou Jessicca, Thankyou Wen Yi, Thankyou Shi Min, Thankyou Delicia, Thankyou Amanda (Chen), Thankyou Jinghao... & Jamie for the latelate happy birthday...
BIG THANK YOU TO MUMSIE,
BIG THANK YOU TO UNCLE BLUE,
BIG THANK YOU TO QING,
IG THANK YOU TO ESTHER,
BIG THANK YOU TO SHERMINH.

I indeed had a great day, it's my best birthday everrrrr in my life.
THANKS EVERYONE. LOVE YOU ALL. (:
To shorten my long posts, I shall do picture blogging and let the pictures do the talking. (As everyone does.)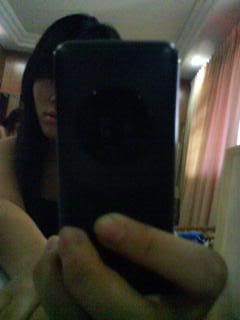 I take you, you take me.
I know I look horrible. But this is the only photo that justifys my eyes.
Changed into new clothes.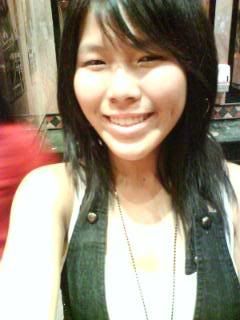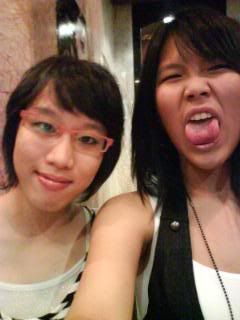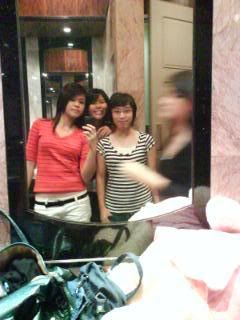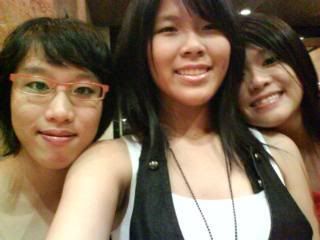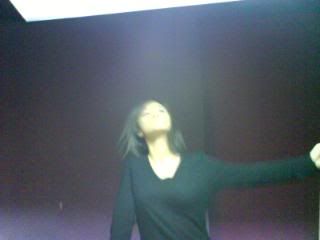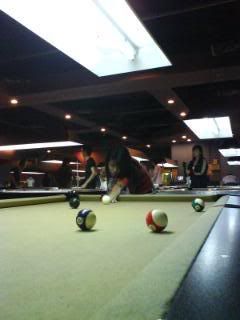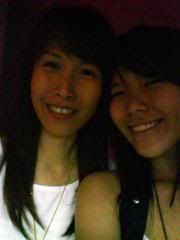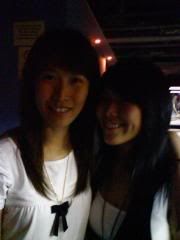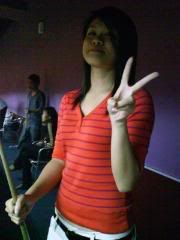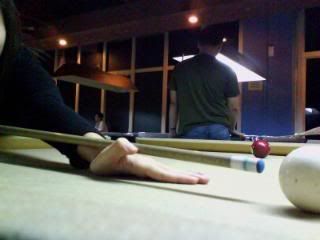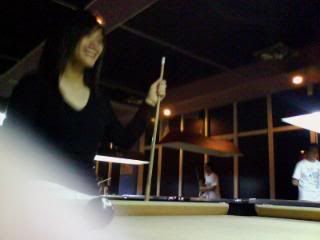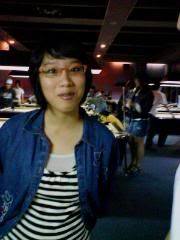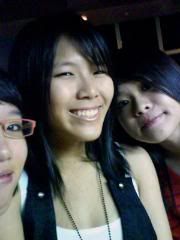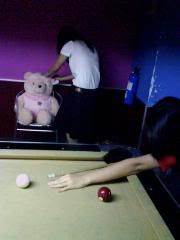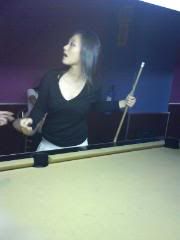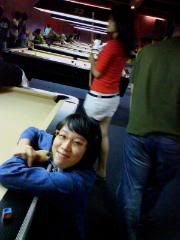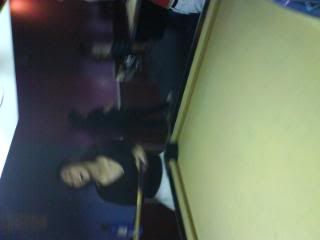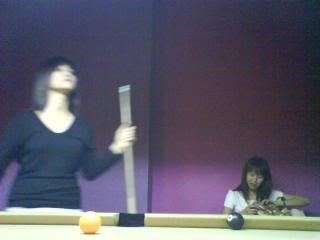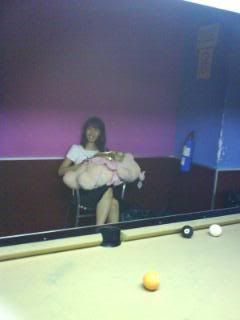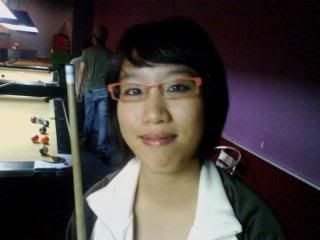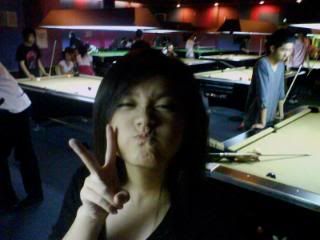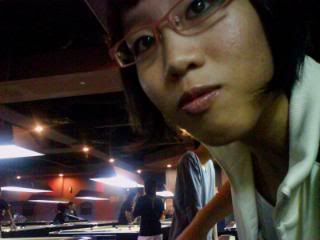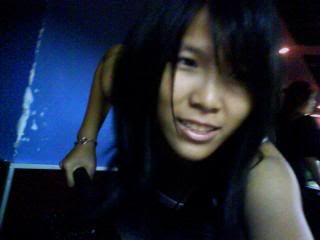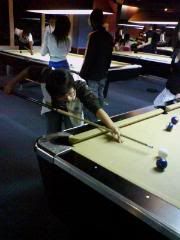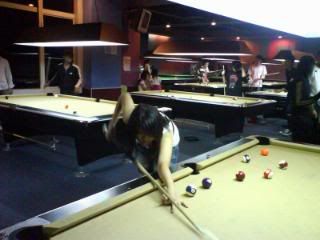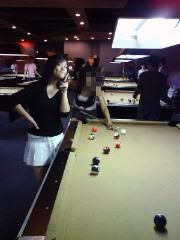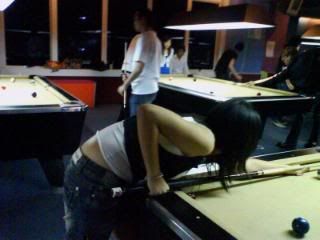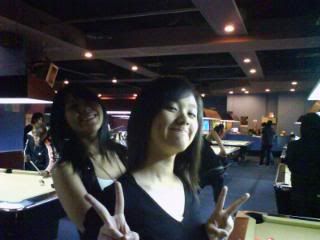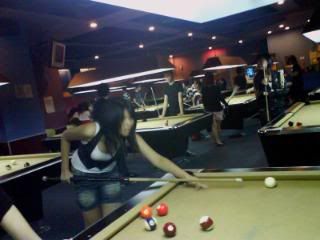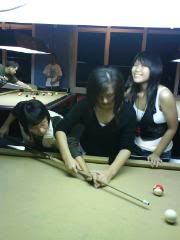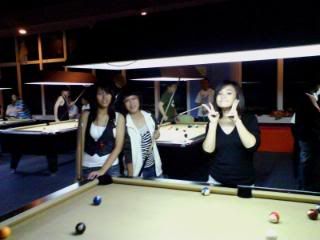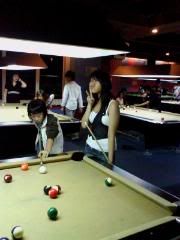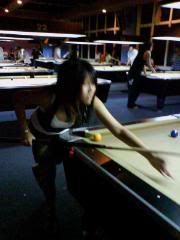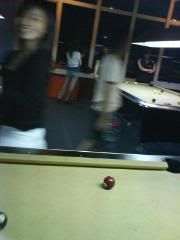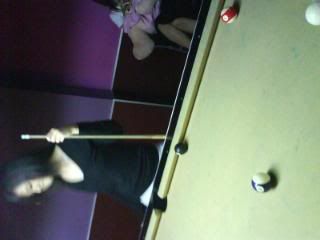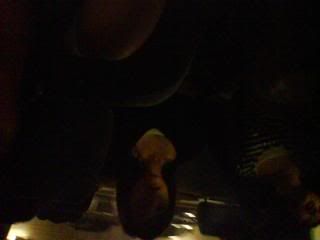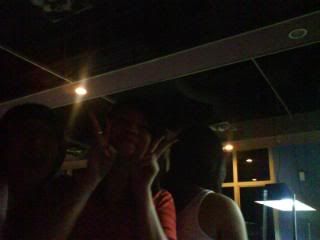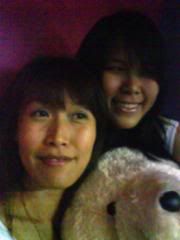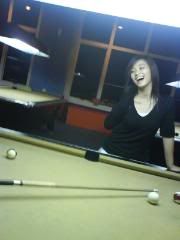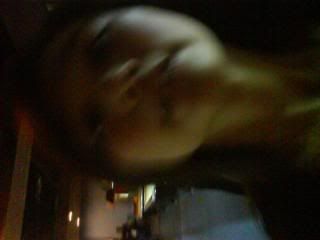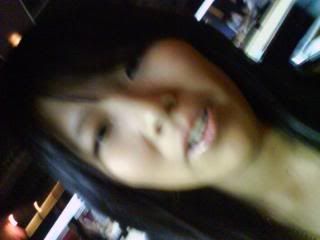 UNGLAM.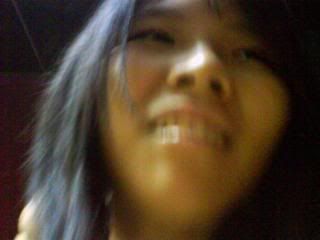 UNGLAM.


HAHAHA.


More pictures to come. (;


You still didn't msg me nor drop me a friendster comment... You did came online 24 hours ago, why? Not even from a friend's point? Maybe I was just one sided, maybe I shouldn've expected so much from you.
Random rants
Ohmy, Kelly Poon is recognised in Taiwan? Wan Quan Yu Le just flashed her image on screen, that is oh-so-shocking. I never knew 'Singaporean-Competition-Singers' are actually recognised there. Look, Taiwan is sort of the biggest music industry and Kelly actually is fishing her luck in there. From what I see, it's not really possible for her to be a well-known singer there, yet. Even I, as a Singaporean, ain't really attracted to her music, though her appearance this time is quite outstanding. Anyhoo, just pray hard she won't end up like Celestchen Chong (Is her surname spelt like that?)
And yes, I think the 9 o' clock show is quite interesting. Hahaha, and I'm waiting to see the parts with Renfred & Khim! I know it sounds retarded, but I prefer watching dramas with teenagers rather than those old grannys/uncles or adults... The storyline is more or less the same, right? Maybe because it's more related to me, therefore I prefer watching the teenagers act instead, though they are noooobbbs.
Don't ask me why I'm watching so much tvs nowadays. You read, you know. (Pfffst, computer spoilt luh)
I just did the most retarded thing. I kept turning the speaker louder, just to find out that the sound is from the television and not the computer!

On the darker side, my computers spoilt againnn.

Can you imagine your computer spoilt and you can't do anything with it? You just have to see it rot or die down there, it's very saddening! Put yourself in your own boots! Oh, that was what my Chinese teacher said... it was supposed to be put yourself in someone else's shoe. Yes, you have to put yourself in my shoes. Computer is basically my life! My life! My whole life is in the computer and it's now a vegetable sitting on the table, half dead, unable to function. My computer says "Since it's sucha torture to live in the world, I must as well go and die!" Precisely! What is the point of keeping a useless, dead, malfunction computer with me! Just another waste of electricity and waste of space for the plugs. Mumsie told me I had many other computers/laptops to use at home... But, you see... even though my computer is down with such serious illness, it actually functions just as well, actually EVEN BETTER, than the other stupid computers at home.
Ever since mumsie switched on the computer on Founder's Day (12th october), it has been in such a state. Hahahaha, mumsie thought I was pushing the blame... No mumsie! Maybe, just maybe, if you didn't switch on the computer, it'll be fine now. The computers/laptops left in my house are so damn laoya and laokokkok. Slow enough to be the ancestors already! My computer still works the best even though it's suffering from serious illness. (But not for now...) Firefox and photoshop aren't installed in the other computers! );
If I ever do reformat the computer... My Pictures and Musics will all be gone. Because the function of copying and pasting files is ruusstyyy, therefore unable to keep my previous files. Oh man. No one ever understands how I feel. Look, my life is as stated: school, home, computer, eat, sleep, school, home, computer, eat, sleep, school, home, computer, eat, sleep. COMPUTER IS THE BIGGEST PART OF ME. I can live without a handphone and a telelvision, but not a computer.

BABY, DON'T LEAVE ME LIKE THAT. PLEASE RECOVER SOON! (; You're the best of all, please recover and accompany my days. Lublubzxzxz.
Labels: miscellaneous