I think I have eating disorder or so I name it eating disorder. (lol?) My stomach never fail to growl few hours after a decent meal. I tend to be hungry at alocated times, 5PM & 11PM. It is very frustrating because everytime I fill my stomach with food, the next minute I feel like puking. I don't know why, but probably because I'm too full. I do feel the food at my throat,
IF
I ever look down at the sink, I think there's a high possibility of me puking. And if i do puke, that's really eating disorder. This feeling sucks.
Anyway, I've not been really watching tvs. I read books and I feel weird if I don't. I am gonna read Chicken Soup for the Dieter's Soul. I have no idea why is it called Chicken Soup. Why? Hmmm, next time when I wish to be a author, I'll name my book "MUSHROOM SOUP." yes, it sounds so cute! Haha.
I need to stop procrastinating! Gosh, I have piles of work to do and I seriously need to exercise. I can't believe myself so fat for next years Prom night! ); Everyone's (Sec 4s) blog has been focusing on PROM NIGHT, some of them dressed so weirdly, lol! But I seriously need to slim down and I still have to go through NAPFA next year, horrrorrr! I never passed NAPFA, why oh why is my stamina like shit. :/
I just saw the preview/trailer of They Kiss Again! Ohmgah, I am really excited for this series! Because the first series was soo good, it automatically draws you attention to the second series! There's the usuals, Yuan Chang, Ariel, Da Dong, Ya Lun, Rong Jia, Wei Ni && the new people Yu Zhe and Wang Zi! (; Heh heh, so many shuai ges in this series, although yuan chang looks nicer in the previous one... Da Dong looked so much nicer this time, Ya Lun too. The trailer had Ya Lun shouting/scolding a girl, most likely his gf/wifey. He looked so man at that time! I mean, normally he doesn't really shout, haha. He looked so man at that point of time! Oh and I didn't believe Esther when she told me Wang Zi was acting in They Kiss Again. It was shocking because it wasn't with the other Lollipop members. He's acting as Ah Nuo, and there's this part where he said "Let's kiss first" (in chinese, duh!) to a girl, whom I don't know who. But but, what's the point of him in the drama? lol, I wonder. He can act as Ah Bu's brother! They look alike, lols.
Ah Bu and Ah Nuo
! Hmmm, sounds brother-ish, maybe they're really brother's in the show. (?) I'm damn happy that Wang Zi acted here, wooooo~ Not that I'm not happy the rest are acting too, just that I can't imagine it. Like why didn't they use other people? lol. 2 more weeks! Gong Zhu Xiao Mei faster end lah! Could have started last week, but they extended Gong Zhu Xiao Mei. );
Oh and I watched Gossip Girl aka Blair Wardorf must Pie! Hahaha, this episode was OHKAY. But I liked it when they did flashbacks. This episode was more on family matters and not the kid's relationships. Chuck & Vanessa disappeared for this. :/ lol. Very family kinda episode. Looking forward to the next episode - Hi! Society. There's this debutante ball that brings someone out into the society (
or something.
) Ohmgah, and Nate wanted to find out who Blair is going out with. (!) Gosh, imagine if he found of it was... Chuck? lol, I want Chuck and Blair to be together! Nate is handsome but he's character doesn't quite attract me. Till 5th december! (;
The msn pop up reminded me it was Qing's and Significant other's 1 year anniversary! Congrats my dears. When will mine come. >.< style="font-style: italic;">ESTHER! WHERE ARE YOU! PLEASE STOP MIA-ING! MSG NEVER REPLY ONE LEH. I MISSED YOU ALOT ALOT. CAN YOU PLEASE ASK ME OUT? BECAUSE I FEEL LIKE THE ONLY ONE MAKING EFFORT FOR OUR FRIENDSHIP. ); I'M ALWAYS THE ONE ASKING. NOW THAT I ASKED YOU OUT EVERYTIME, I DON'T DARE TO MSG YOU ALREADY, BECAUSE I'M AFRAID YOU FIND ME ANNOYING. Okay, you're not even gonna read this. But I miss you alot since I've not been in the same class as you since 2005, that's very long.
These are really out dated photos on my birthday! Which was more than 1 month ago. (Captions below images)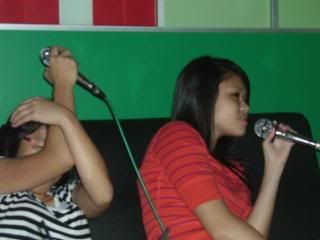 Qing sing until very emotional but Esther camera shy (?!)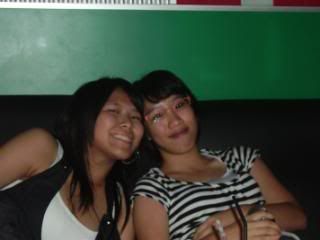 Hello Esther.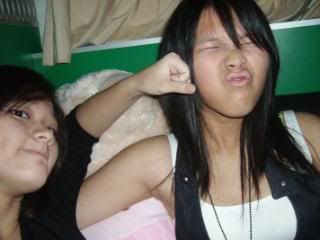 Hello Sherminh.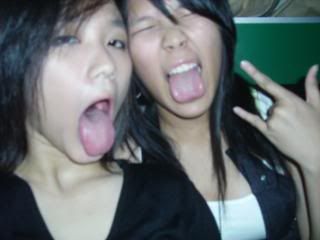 The only person who likes to camwhore. (among the rest)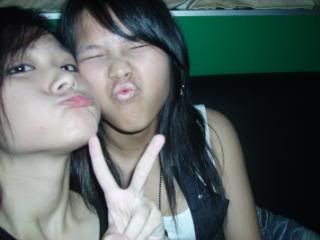 I have holes in my hair.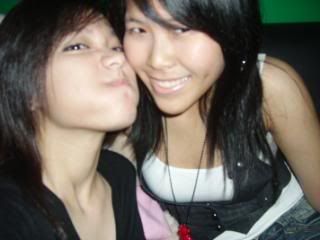 Sherminh again.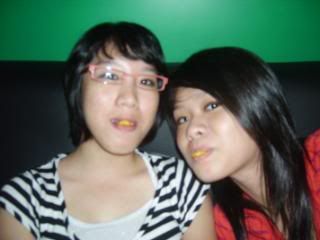 Esther & Qing, Idk wth they doing.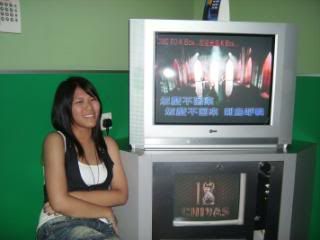 Oh I look weird & fat.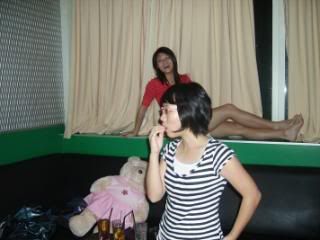 Beautiful legs. 0_0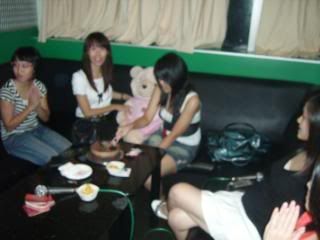 Me cutting my cake. Everyone seems to be sitting so far away.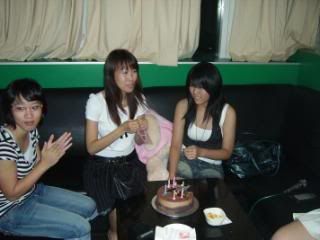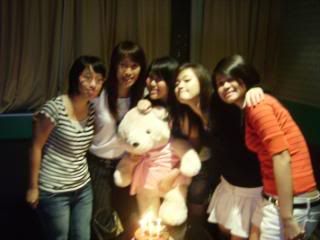 Bad lighting. 0_0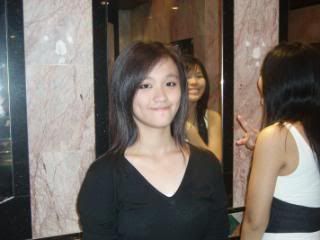 Sher's self portrait. & me at the back.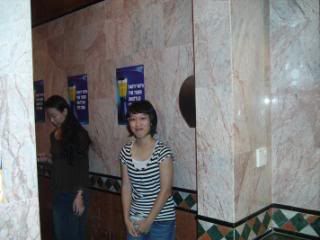 Waiting for toilet... anxiously?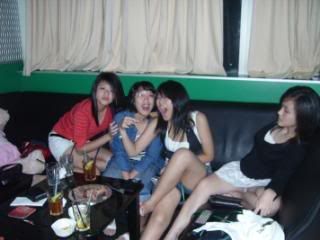 Esther & I are to only one in place. LOL & Sherminh did't zao geng.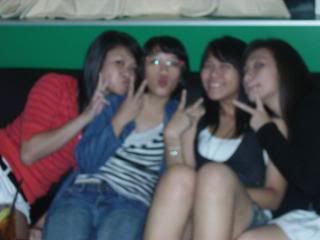 Blurred.



Kissy kissy.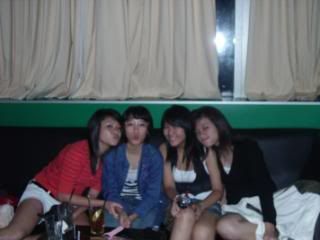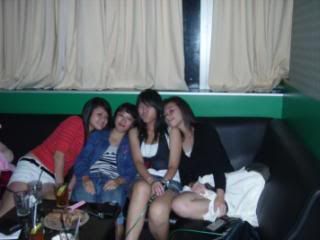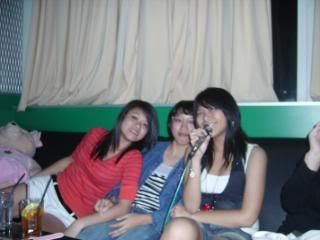 Look weird.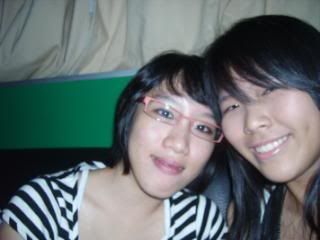 weird too.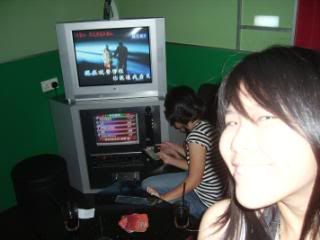 whiteee.



Lesbos.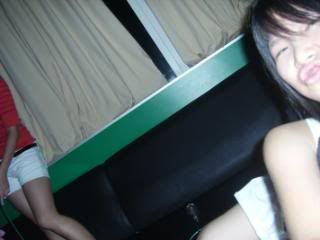 Chicken dance, MY GOD.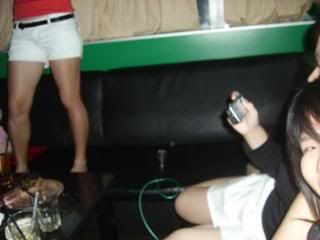 Muscular legs.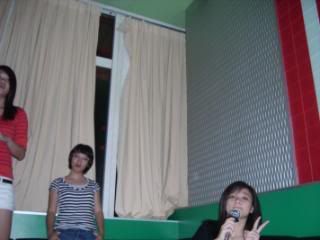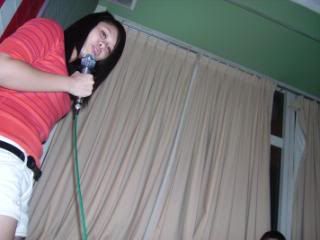 UNGLAM LAH YOU.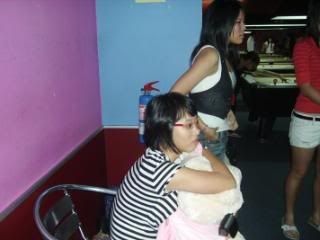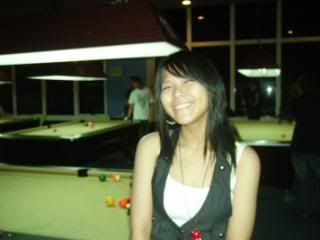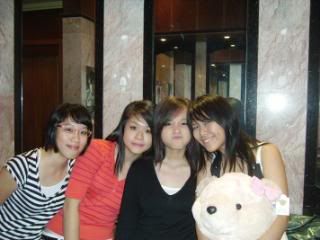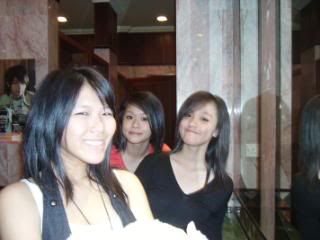 ?


BAKING SESSION @ MY HOUSE WITH BESTIE.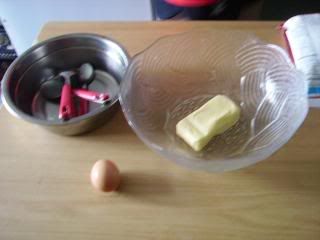 Get ingredients.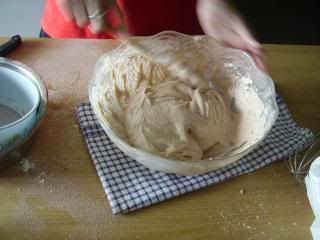 You stir.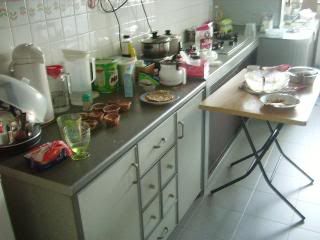 Make the kitchen messy


Put it properly.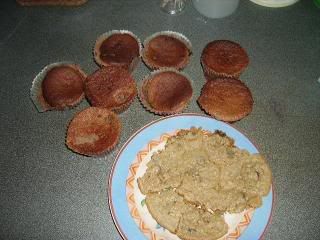 TA DA ! Looks horrible but taste wonderfulllll!

RANDOM PICS.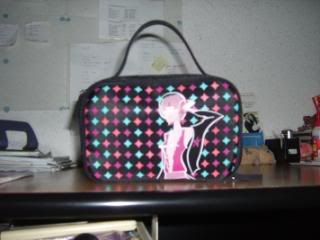 That's my cosmetic bag! It has treasures.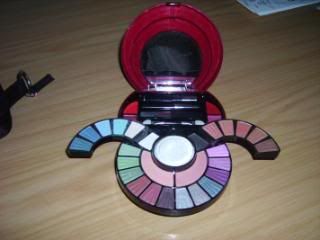 Oh and bought this for trial. 0_0


Twist looks weird.


While packing, I found this in my mom's cupboard. (;


HELLO MISSY JAPANESE (?)