/*edit
Shitzxz, I'm feeling nervous for the year ahead. I'm afraid of not finding a friend to sit in class, I'm afraid of failing subjects, I'm afraid of the time limit given by teachers, I'm afraid of the expectations of the teachers, I'm afraid I'll fail any subject, I'm afraid that I'll fail Napfa. I'm feeling a tad nervous now, I've still got to live 364 days. Next year is
hell.
Why is sweet sixteen called sweet sixteen anyway? Sixteen is a horrible year. ):
Let's do up some new year resolutions.
Be a less bit of procrastinator

BE A LESS BIT OF ANTI SOCIAL
Make more good friends that I can rely on

GET 8 POINTS FOR O's If I can get this I must be dreaming.

Start studying and revising for O's from tomorrow onwards!

Grow skinner and excersing should be out of the resolutions because I have no time for that! STUDY IS EVERYTHING OF MY LIFE FOR 2008! (I must start brainwashing myself)

I'm so nervous I feel butterflies in my stomach now. How? I haven't done my literature prose because I have no idea how to do it, that shows how much I have been revising. I can't even write a paragraph. Gah, I don't even know if I can fit in the uniform I wore since Secondary One, I haven't even washed my shoes (dirty shoes are cool), I haven't even wrapped my book. Ohmg, I wasn't like that for '07.

I am not ready of 2008.
*/end of edit.

I always wanted to do a picture recap of my life, but I never had the time to do so. Hmm, considering next year is an important year, all the more I won't have extra time to do such thing, so I shall do some picture recapping on the first day of 2008. :D

Sec 3 is said to be the year a teen changes. I think I changed drastically, haha. From the girl in long jeans, tee and slippers to the girl multiple layers of top, knee jeans with stockings, high heels and makeup. Not so much of a camwhore to a camwhorer, haha.

Sorry the pictures are a little small because I was lazy to upload it at Imageshack. Haha. (Not really in order, I can't remember, haha)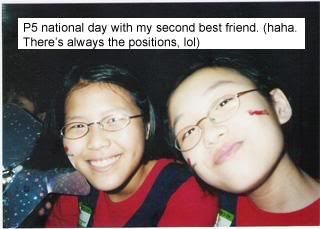 It says "2005 jstar concert. Bestie changed alot. Last time guy now become woman le! haha"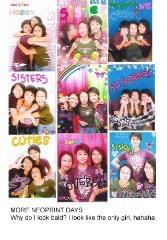 It says "More new print days. Why do I look like the only girl in the photo? hahaha"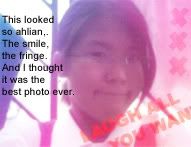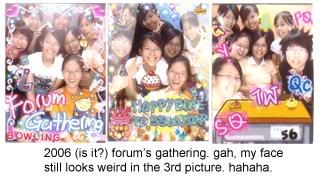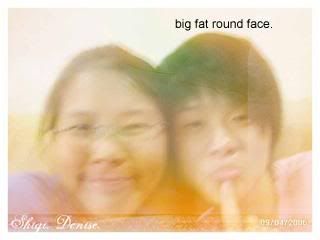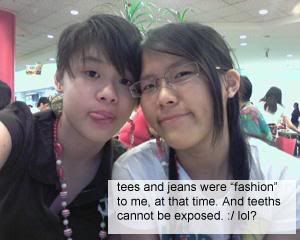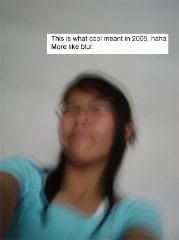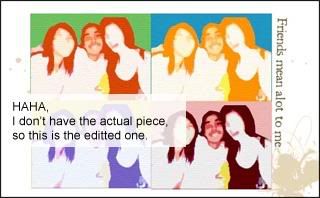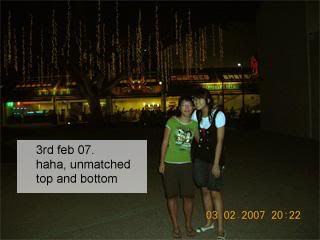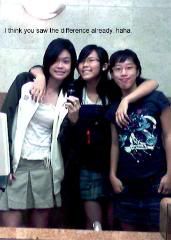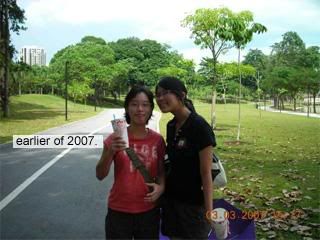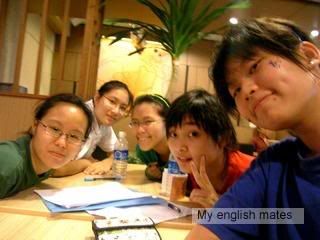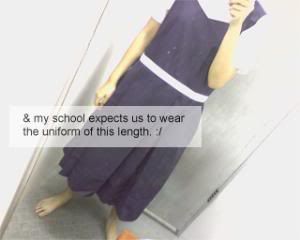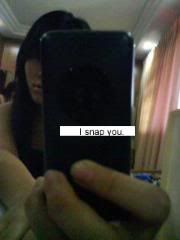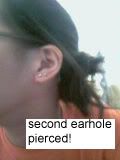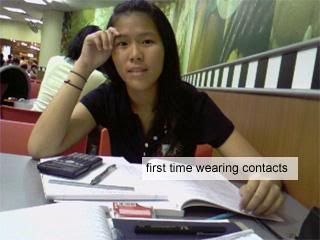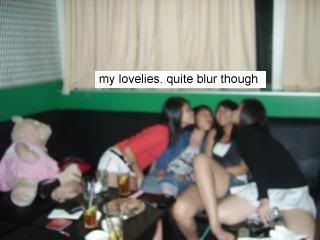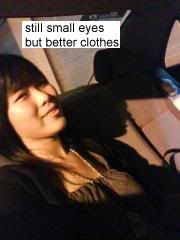 Christmas 2007.


What I wanted to wear for cny 07, but didn't. Ended up as a souvenir in the wardrobe.


School theme, haha.


last day of 2007.



I think I've changed alot. What do you think?



Got change anot! You tell me, haha.



Okay, so 2007 had been a fruitful year even though some friendship problem surfaced. ): Well, I know it'd be a good year because I got into the same class as my bestie. That changed my character alot, because I don't really open up to other people except my bestie. And since she came into my class, I opened up and I think I've changed my personality. (alot people said so) Even though, that's the real me but I didn't show it out because I was afraid when bestie wasn't around. Gah, I'm kinda reliant to her. Anyway, so those times in the classrooms were fun because of her. I became funnier and everything because of her. :D Hehe. Really, having her in my class is a great present from heaven.

Anyway, 2007's school life was much memorable than 2006's because I was such a loner and didn't really talk to anyone except my Primary school mates. Haha. Sighs, Vivien sort of drifted away, I still do miss her pressence though her conversations seem hurtful at times.

I hope 2008 will be a better year and I hope I can be more responsible, independent, lively, open up alittle more, talk more to other people, make more friends, play alot and STUDY ALOT. I hope to achieve good results for the O's. :D



HAPPY NEW YEAR!



All the best for everyone. May your dreams come true!

Labels: festive, friends, images