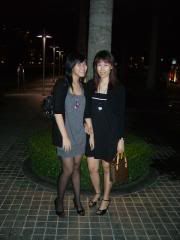 Despite my sprained ankle, my mom still asked me to accompany her to Ikea. It's contradicting because she didn't allow me out with Sherminh, but she asked me to accompany her to Ikea. Phew, it was a weekday, or else I'll just throw my face into the bag! I seriously look like a horse, galloping around. What a sore eye. Plus I was dressed weirdly. I wore a green top (with a cardigan), long jeans with a pair of slippers (No choice, I had to.)
I really hate to shop at Ikea
because it reminds me how ugly and unpresentable my room is! The displays there are just awesome, the colour schemes, textiles and everything just matched so well! If I had the money I'll just choose one display room over there (with the approx square metres as my room) and smack all the furnitures in. I was complaining to my mom about the limited amount of walls I have in my room, hahaha, then she commented that it isn't good to have no windows in a room, it means there's good brothers. Hahaha. But I only have one pathetic wall to work on my noticeboards/pictures/shelvings. One is taken up by the damn cupboard (which is stuck on the wall), another wall is near the bed (can't possibly put noticeboard and shelvings there right?), one is the window, and I only have one wall left to put everything up. Plus I only have 1/4 of that wall because 1/4 is taken up by the door, 1/4 by the bookshelves. ): I AM PATHETIC. I NEED MORE WALLLS!
& we came back with... two tables, two chairs, one dustbin. And it's all in the same colour, haha. Was supposed to buy curtains too, but I was in a rush so didn't measure the dimensions and therefore, no new curtains.
I feel like watching Meteor Garden againnnn. Yes, that's after watching the Japanese version of Meteor Garden and hearing one of the songs inside - Perfect Moment. Haha, I chanced upon it when I was listening to the radio. Heh, it's 12:15AM and he is downstairs assmebling the tables we bought, lol. The neighbours must be irritated by the noise. We're noctural animals!
I realise I can't live a day with reading a fanfic. (literally) I have to find a new fanfic to read everyday, if the current one doesn't get updated, heh heh. I can't seem to differenciate all the fanfics, because it's all the same character! Ohmg, and I get confused reading so many at a time but I'm still hanging on. (: Currently reading one with 88 pages! Tsk, about 100episodes. Hahaha, that can keep me till 3AM I hope (It has passed 3AM now, lol).
& it's really weird that I can cry over a fanfic/idol drama but not Kinship, (Shou Zu) which is, very touching anyway.
Prolly because I was concentrating on the food infront of me more than the tv, heh heh. Kinship's a very nice show anyway! (:
These are the purchases from 2 weeks ago (Very bad picture quality):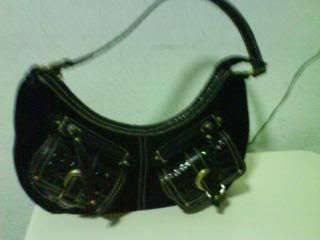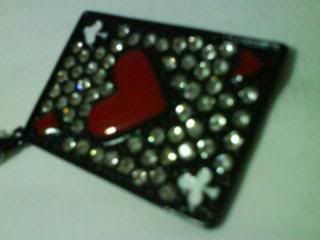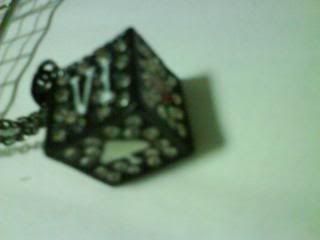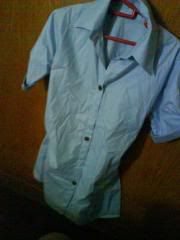 I love these two tops! (:


I'm like any other girl who does camwhore infront of the mirror

The million and gazillion ways to wear the blue top.


Simplicity?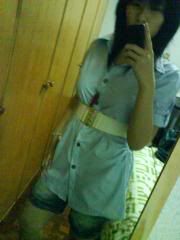 Go retro.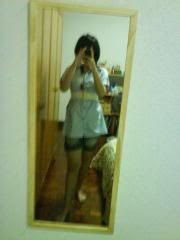 Go go uhm, belt.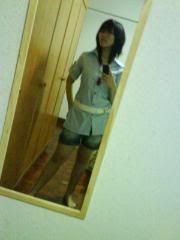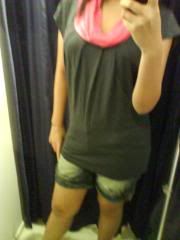 Random shot. (referring to the grey and pink top)

Another gazillion and one ways to wear the grey top.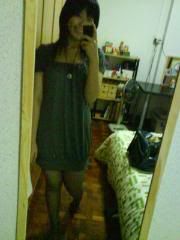 The dress.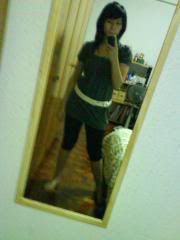 The long top with thighs (which isn't really nice)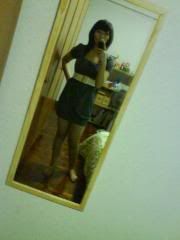 Retro.


Dressy



The short bubbly top.

Okay, the captions meant nothing. I just wanted to post my camwhoring photos, alright? ;D

Ohmg, I just went down to have a munch (mind you, A MUNCH) of cake, my mom and I ended up gobbling down a small pot of porridge which was actually meant for Uncle B. Geeeshh, I'm feeling very full now.
Aiks, I am pissed because the gifs that I posted on
Illustrious
doesn't move! It took me 30mins to host the images/gifs, carefully going through the codings and adding a little description at the end of each batch, yet it doesn't move. ): But illustrious
does
is inspirational.
Geeez, I just watched the episode
Roman Holiday
from Gossip Girl. I kinda liked it at the end when Vanessa didn't exactly destroyed the "White Christmas" for Darena. (I thought she'll be the light bulb) Blair's words were sooo powerful, it actually shooed Vanessa away, ohmg. And anw, where was Nate?
It's almost two weeks since I watched GG. & I didn't know my memory was that bad, I forgot their names in the show! I had difficulty typing the previous paragraph because I had to remember their names, lol!
I have to go back to normal sleeping routine! School's reopening soon you know. Christmas is nearing and that isn't a very good sign. );
Labels: lifestyle, out and about